Watch
Our first installment for an Emory series for the Social Suspect campaign. Enjoy…with Dr. Michael.
9 tags
9 tags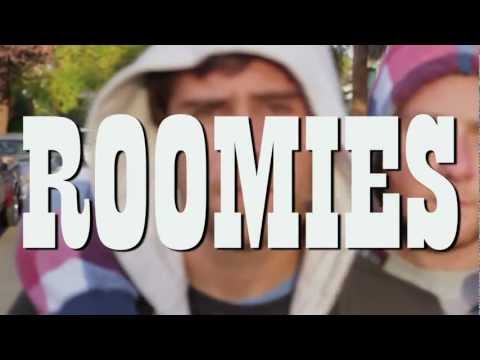 Watch
MZ put together a nice little reel for Gallery 1526 which is housed in the very building we conduct business. Curator Melanie Pierce has created an amazing work environment for creatives. Check out the reel and the Gallery's website www.gallery1526.com. Enjoy the art.
12 tags
Watch
MZ had the pleasure of working with Winship Marketing reps Theresa Huffman and Kevin Scheffler in producing this touching and informative piece for newly admitted patients to the Cancer Winship Institute. It's truly a powerful place doing amazing things in the fight against Cancer. Big ups to our crew and to Winship for executing on a ground breaking video in this field. Winship wanted to...
Watch
MZ got to work with Greco Aesthetics this month. Office Tour, interviews, documentary and a website. Project will be complete in the coming weeks. In the meantime here is a sneak peak. Def not your average stuffy surgeon. Visit these guys at www.grecoaesthetics.com CLIENT: Dr. Joseph Greco SHOT ON: 7D
10 tags
Watch
MZ BTS: MAKING THE SWIMSUIT CALENDAR WITH THE ATLANTA FALCONS CHEERLEADERS: FEATURING MAYOR MEDALLION!
2 tags
13 tags
7 tags
Watch
MZ TO PRODUCE 12 EPISODES FEATURING ATLANTA FALCONS PLAYERS MZ is excited to produce a show featuring Atlanta Falcons players doing some great things in their community. Check out the Teaser on Line Backer Mike Peterson. You'll see these guys in a whole new light when you watch them on Sunday's. FYI YOU CAN DONATE TIME AND MONEY TO ANY OF THESE FOUNDATIONS. Here is who we are...
18 tags
Watch
MZ FIELD DIRECTED. ENJOY AND HIT THE POOL LOOKIN GOOD YO! THANKS MMO! CLIENT: TBS' MOVIE AND A MAKE OVER
16 tags
17 tags
13 tags
15 tags
18 tags
Watch
CRICKET AT THE CAPITAL Over the weekend we get a phone call from our client in DC, Lung Cancer Alliance. They tell us about this guy Steve Moore from England who is traveling around the world with his buddy's to raise awareness for Lung Cancer in honor of his father who was a Fire Captain in Brittain. We hopped on a plane and documented the Fire Engine crew catching up with the LCA gang....
12 tags
11 tags
Watch
GALACTIC PERRY MZ teamed up with Young Brothers Productions to produce a sadistic kids show for adults. Check out one of our favorite clips. The brothers young will be having a screening at the Plaza theatre.  Get all the details here: http://www.facebook.com/event.php?eid=190362664320886 We're all spirit fingers about taking this out to the networks. Enjoy.
13 tags
Master Suites Renewed by Comcast: 2nd Season,16... →
Comcast Executive Producer Melanie Snare has renewed Master Suites for a 2nd season green lighting 16 new episodes featuring great homes in the Atlanta area. We interview everyone from the home owners to the Architects who design these great homes. If you or someone you know has a Master Suite please email us at homes@checkoutzero.com! In the meantime keep watching the latest homes air on Comcast...
17 tags
MZ Awarded Project with Emory's Department of...
MZ is tackling a campaign for Emory involving College kids who smoke. We're headed back to campus to figure out some creative ways to "Cessate". More to come on this! Two words…"E - Cigarette" -John M'larky Client- Emory University, Dr. Carla Berg 
6 tags
9 tags
MZ JUDGES PRE-LIMS FOR LAUGHING SKULL LOUNGE...
This past Tuesday Sokol and I had the chance to check out some solid comics competing for a spot in the National Laughing Skull Lounge Comedy Festival. Local Noah Gardenswartz won the competition. Ironically Noah was the token Jew on Fark TV before Sokol came along.  The two bonded after the show with no love lost. Noah don't F$#K it up in April and thanks to Marshall for having us...
9 tags
MZ Awarded Project with Emory Prevention Research...
MZ is working with EPRC on a campaign encouraging smokers not to smoke within their homes. We're excited to get started on this project. More to come on this.
14 tags
Watch
DECOR DEMON's BPF IS BLOGGED Decor Demon host Brian Patrick Flynn has just been named to the Design Happens blog team over at HGTV! Congrats to our host.  To read more check out the link. http://blog.hgtv.com/design/2010/09/23/brian-patrick-flynn-joins-the-design-happens-team/ Client: Decor Demon
16 tags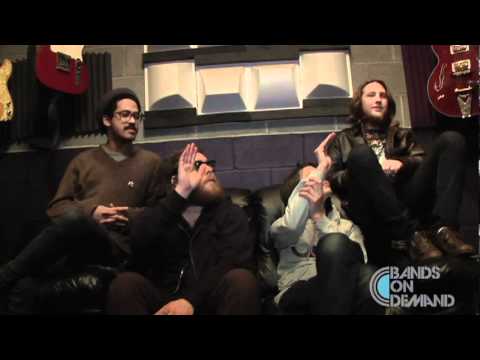 14 tags
Watch
Master Suites is coming together for our client over at Comcast. Here's a little sneak peak showcasing the style of the show. Motion Designers Brendon Murphy and Jessi Esparza put together this kick ass intro for the show. see more of their work at: Brendon- http://www.lights-out-productions.net/ Jessi- http://vimeo.com/laughingdot www.checkoutzero.com
12 tags
Watch
Michael and Josh did a M'larky promo on Today's Riff, an web show hosted by Matt Arden on tbs.com.  Check out how color coordinated they are!  How cute.   The interview is about 1/3 of the way thru the episode.  
15 tags
11 tags
Watch
THE BOOTY SYMPHONY MZ just shot some footage for T PAIN's Booty Symphony App.  Yup very soon you will be able to create and direct your very own booty video.  More to come. We'll let you know when it launches. Directed by our good bud Lear Bunda and choreographed by Sakinah Lestage (she also came up with the idea for the app). Enjoy this sneak preview. CLIENT: Nappy Boy SHOT...
19 tags
Watch
MY JET PACK Some of our peoples put this little fancy together. Whipped up by writer/editor Craig Johnson, Cinematographer Alex Sablow and AD Erin Douglass.  Hit the front page of Funny or Die for a day or two. Thanks FOD. Enjoy "My Jet Pack"
1 tag
Watch
MZ created some pretty dang good PSA's for Latino Voter Registration. Check it. Lead Designer Brendan Murphy and junior designer Jessi Ezparza. Running nationally on Telemundo, Univision and Mexicanal. For more log onto www.orale10.com designed by Rolando Rodriguez CLIENT- GALEO www.galeo.org SHOT ON THE RED
Watch
MZ created some pretty dang good PSA's for Latino Voter Registration. Check it. Lead Designer Celestino Rodriguez. Running nationally on Telemundo, Univision and Mexicanal. For more log onto www.orale10.com designed by Rolando Rodriguez CLIENT- GALEO www.galeo.org SHOT ON THE RED
1 tag
18 tags
Watch
When the nations most talented Make Up artist in the Biz asks you to put together an industry reel? You just gotta do it like this. Please enjoy Nancy Hancock in Avon Zombie. See more of her work at www.nancyhancock.com Client: Nancy Hancock Make Up Shot With: EX 1 with a 35 mm adapter
Watch
NEW YORK BAGEL marketzero was on the hunt for a good Bagel in the NYC. We found bagel heaven! WARNING: THIS BAGEL IS NOT INTENDED FOR THE CONSUMPTION OF ALL VIEWERS. UNLESS YOU LIKE A GOOD BAGEL. Shot on the FLIP Client: Bagel Heaven
1 tag
1 tag
MZ's 1st Variety Write Up on M'larky →
1 tag
Watch
Check out the trailer we cut for our new series on atom.com  Series premiers in a couple of hours.  Trailer features the song FUN CITY by Judi Chicago.  Tell your buds! Shot on RED Client- atom.com